Index of /h/xmas/CICED/1bars
WELCOME TO SCRI8E.COM

NO DIRECT LINKING
Images Always look 100 % more beautiful when Transloaded to your own webspace!

Make something frosty. A name tag, a divider, a bar, a popsickle kid or pet. Animated or still. Split the frames if you are not an animation fan.

---

dripbar380.gif Tile it 20.9 kb 380w x 44h
---

iceyBar.png Tile it 41.2 kb 510w x 131h
---

ziceDRIP.gif Tile it 28.8 kb 533w x 36h
---

zicebar2frames.gif Tile it 1.7 kb 352w x 20h
---

zicedbar0.gif Tile it 11.7 kb 352w x 20h
---

zicedbar1.gif Tile it 21.9 kb 388w x 54h
---

zicedbar2.gif Tile it 5.9 kb 428w x 18h
---
zicedbar3.gif Tile it 2.3 kb 400w x 15h
---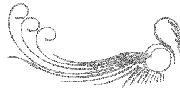 zicedbar4.gif Tile it 7.3 kb 180w x 96h
---

zohyeah.gif Tile it 46.8 kb 560w x 111h
---

zzheart.gif Tile it 4.8 kb 144w x 62h
---
Powered By: www.scri8e.com
CGI Source Code index.txt
Script © 2002-2005 By: U-L-T-R-A